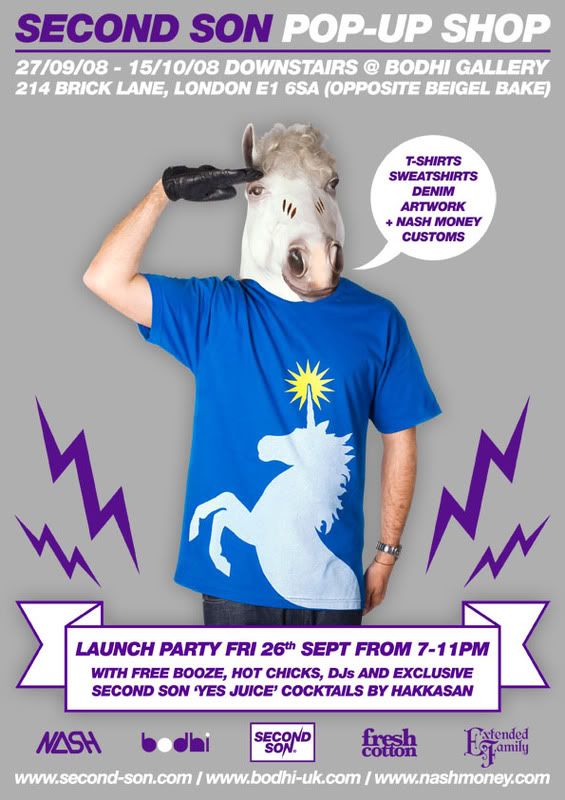 The shop is open until the 15th and sells Second Son t-shirts, sweatshirts and denim (including unreleased new denim styles).
They also have a display of artwork and toys and an exhibition of customised trainers (sneakers) and hats from Nash Money.
I realise the launch party has already happened, but if you have the time go and visit the store!